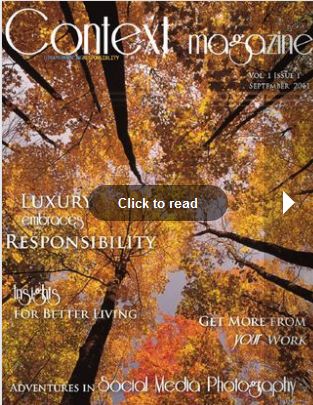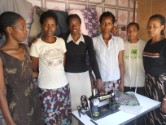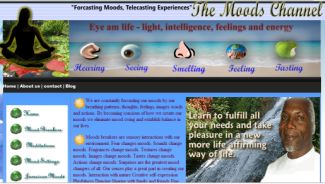 Here we will begin to post some of the exciting developments in areas that we are working. We will focus on "snippits" of news items that may be of interest to our clients, and members of the cooperative.
News Items about Our Team
Context Magazine
Yvette Dubel recently launched her "Eco Travel" magazine Context Magazine.
Context Magazine targets opportunities for Luxury travel while promoting responsible, sustainable solutions.

Grace Vision Center
Emmanuel Musinga met with the VE Team to go to the next stage with his vision for several countries in Africa. The VE is part of a bold, wonderful Vision to begin re-building the lives of people in refugee camps in Sudan, Uganda, Congolese, Somalia, Ethiopia and Eretria, and villages in the Congo, Rwanda and Zambia. Look for additional information here.
Moods Channel in Jamaica
Desmond Green recently officially launched the Moods Channel in Jamaica. Affiliated with the Self Management Institute and Reverence for Life University, the Moods Channel invites us to connect with our internal guidance system and re-discover the peace, harmony and bliss that resides within our Beings, all via Conscious Deep Breathing.
Wireless Internet in DOT Rest Areas - Iowa
After 8 years waiting, Andy Skadberg was informed that It's Time! The Iowa DOT is supporting Zoom Information Systems to go to the next level with the technology in the 40 rest areas across the state. Mike Fritsch with Zoom is hiring Andy to assist with the tourism side of the equation. This development has instigated the development of "pilot" projects utilizing the RRES model. A variety of developments could put this in 25 states. We expect that this will be a project that will be moving fast and furious, so keep posted. To see a 2 minute video about the official launch in Texas, Click here

Other News Items - here we showcase various news items about pertinent events or developments directly associated with the VISION Excelerator initiatives, and efforts associated with particular regions and places.

United States
Quad Cities (Davenport, Bettendorf, Iowa and Rock Island, Moline, Illinois)
The location of one of the first regional pilot projects, some very interesting developments organizing various "pieces of the puzzle" for the RRES.
Food
Our Team attended the 5th QC Earth Charter Summit: - Oct. 15, 2011
Strengthening & Sustaining our Communities through Local Foods
Organized by Progressive Action for the Common Good - Local Foods Initiative

Presentation - Realizing the Potential of Local Foods in Sustaining and Strengthening our Communities
presented by - Jason Grimm, Food System Planner, Iowa Valley RC&D
Growing Local Food Partnerships
presented by Garry Griffith, Augustana Director of Dining, and Jim Johanson of Wesley Acres
Here we heard very encouraging information about various components of the food system being "taken back", so to speak. Augustana College's Dining Director, Garry Griffith has implemented a program using mostly local grown, organic foods. The school serves approximately 2000 students. The two keynote addresses were showcasing exciting "success stories" occurring in the region.
Energy and Technology
Our team attended luncheon for the Advanced Technology Environmental and Energy Center The Center showcases various technologies, a interactive learning center and provides various curriculum for emerging energy technologies for educators.

Copyright © 2011-14 Solomon Source & Vision Excelerator